Day 1 :
Keynote Forum
University Paris-East Creteil
Time : 09:30-10:15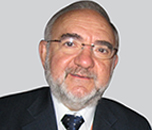 Biography:
Denis Barritault graduated in Physics, completed his PhD in biochemistry in Paris University. Post-doctoral in molecular immunology at Pasteur Institute and NYU as NIH Fogarty Fellow he joined INSERM unit in Paris as developmental biologist. He made the first description and patents of FGF extracted from retina in 1979 and 82 as skin and cornea healing agent, became full professor at Paris-East University in 1985, founded and directed a CNRS Laboratory on cell and tissue regeneration until 2003. He is now President of OTR3, Emeritus professor, honorary director CRRET CNRS unit and author in over 200 publications and 30 patents. He succeeded in transforming his research in basic science into product to treat patients; one to treat skin wound the other for corneal ulcer. Several other products are now in development for new indications in regenerative medicine
Abstract:
Background: Matrix therapy is a newly coined name to emphasis the importance of the extracellular matrix in regenerative medicine. Heparan sulfates (HS) are key elements of the extracellular matrix (ECM) scaffold, which store and protect most growth factors/cytokines controlling the cell migration and differentiation required for healing processes. Tissue injury will lead to destruction of cells and surrounding ECM with resulting scars or fibroses. We have engineered biodegradable nano-polymers (alpha 1-6 polyglucose carboxymethyl sulfate) mimicking (RGTA) to replace destroyed HS in the damaged ECM scaffolding and to protect cytokines produced by healthy neighboring cells, thereby restoring the ECM microenvironment and tissue homeostasis. This matrix therapy approach has considerably improved the quality of healing in various animal models with reduction or absence of fibrosis resulting in a regeneration process. The RGTA technology validated in many preclinical studies is now marketed as human healing agents for corneal and for skin ulcers, the later under the trade name of CACIPLIQ.
Results: As of today over 30000 of patients with unfavorable therapeutic outcome have benefit from CACIPLIQ, most leading to wound closure and with no record of adverse effect. A friendly user and cost effective spray form (CACIPLIQSPRAY) is now available providing a larger user access to all types of wounds.
Cochrane analysis tends to demonstrate that RCT in wound care poorly demonstrate efficacy. RCT may not be appropriated in this field as when all best conditions are met natural skin healing will occur and the time to heal in a "RCT controlled wound environment" will reflect internal biological clocks more than external outputs such as product efficacy.
In "real clinic life" RCT conditions do not exist, benefit of CACIPLIQ is better illustrated by reducing the economic burden of hard-to-heal wounds
Keynote Forum
University of Maryland, USA
Time : 10:15-11:00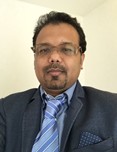 Biography:
Shaik O Rahaman is an Assistant Professor at the University of Maryland, USA. His laboratory is interested in elucidating the signaling events underlying the pathogenesis of atherosclerosis and fibrosis. Dr. Rahaman earned his PhD in Molecular Biology at Jadavpur University, and a BS in Human Physiology (Honors), and an MS in Biophysics and Molecular Biology from University of Calcutta. From 2000-2014, Dr. Rahaman worked at Cleveland Clinic, Cleveland, USA, as a Postdoctoral Fellow, eventually as a Project Scientist and Assistant Professor. In 2013, he was the recipient of the American Heart Association Scientist Development Grant. Dr. Rahaman is the author or co-author of 21 research papers in high impact international peer-reviewed journals of repute. Dr. Rahaman has given numerous invited talks nationally and internationally, and is a reviewer/editorial board member in numerous scientific journals. Dr. Rahaman also served as a reviewer for National Institute of Health (USA).
Abstract:
Scleroderma or systemic sclerosis (SSc) is a multisystem idiopathic connective tissue disease with high morbidity and mortality. SSc is characterized by immune, inflammatory, vascular, and fibrotic manifestation in numerous organs including skin and lung. There are no effective medical treatments available and the exact cause remains poorly understood for SSc. Fibroblast differentiation into myofibroblast is a critical process in SSc and other fibrotic diseases. Emerging data support a role for both a mechanical signal, e.g., matrix stiffness, and a biochemical signal, e.g., transforming growth factor (TGF) beta1, in fibroblast activation, migration, and differentiation. Published work by our group and others showed that TRPV4, an ion channel in the transientreceptor potential vanilloid family, a known mechanosensor, is activated by a range of mechanical and biochemical stimuli. We have obtained evidence that: i) increased numbers of TRPV4 positive myofibroblasts are present in dermal tissues of patients with SSc compared to healty controls ii) TRPV4 deletion in mice prevented skin fibrosis development as assessed bydermal thickness, subcutaneous fat deposition, macrophage accumulation, myofibroblast abundance, and collagen deposition in skin in a bleomycin model of SSc iii) genetic ablation or pharmacologic antagonism of TRPV4 abrogates both matrix stiffness and TGFbeta1-induced dermal fibroblast differentiation and iv) TRPV4 regulates pro-fibrotic TGFbeta1 actions in a Smad-independent but PI3K-AKT-dependent manner. Altogether, these results, showed that TRPV4 calcium-permeable channel mediates fibrogenesis in SSc. Successful manipulation of the TRPV4 activity may be a targeted therapeutic approach to the treatment of SSc and other fibrotic diseases.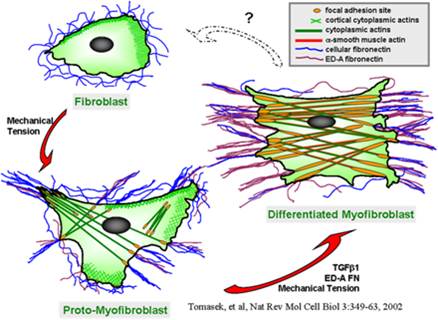 Wound Care and Patient Management | Skin Infections and Disorders | Wound Healing and Tissue Repair | Wound Care and Diabetes
Location: Spessart
Chair
Barritault Denis
University Paris-East Creteil ,France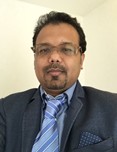 Co-Chair
Shaik O Rahaman
University of Maryland,USA
Session Introduction
National University of Singapore, Singapore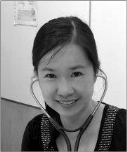 Biography:
Lim Fui Ping is a lecturer at the Alice Lee Centre for Nursing Studies, National University of Singapore. She obtained her Master degree in Nursing at the University of Sydney, Australia and is presently pursuing her doctorate degree at Department of Surgery, Yong Loo Lin School of Medicine, National University of Singapore. She has a long-standing interest in translational research, and in the development of novel cell-based therapies to improve wound healing, with a particular focus on chronic and non-healing wounds.
Abstract:
Aim: This study investigates the healing potential of Cord Lining Mesenchymal Stem Cells (CLMSC) in full- thickness dermal wounds of db/db diabetes mice.
Methods: 20 mice were randomly assigned to two arms; the control group received placebo treatment (sham media) while experiment group received CLMSC via intra-peritoneal (IP) injection. Two full-thickness wounds, each sized 10mm X 10mm, were created on the back of the mice. Wound areas were analyzed weekly with Image J TM software. Tissues were harvested at point of termination for immune-profiling and histological analysis. Pro-inflammatory and anti-inflammatory cytokines were quantified to determine the immunomodulation properties of the CLMSC.
Results: The CLMSC-treated wounds, compared with the control group, showed a significant increase in the percentage of wound closure from day 14 onwards and eventually achieved 100% closure of the wound sooner that the control group by an average of 3.7 days. The mice treated with CLMSC have a shorter wound closure time (mean closure day: 19.8 days) as compared to the control group (mean closure day: 23.5 days). Our histology analysis of repair revealed that CLMSC treatment enhanced re-epithelization with a fully differentiated multi-layered epithelium developed from Day 21 onwards, while the epithelium regenerated in control group was not fully differentiated at the same time point. Our systemic analysis on immunomodulation indicated an upregulation of pro-inflammatory serum cytokines (GM-CSF and IFN-gamma) in CLMSC treatment group during the first 7 days of injury to allow infiltration of inflammation cells. There is upregulation of anti-inflammatory serum cytokines (IL-10) to halt the inflammatory activity after 7 days of injury
Conclusions: Our preliminary findings are indicative of the positive effect of CLMSCs on diabetic wound healing, with the potential of CLMSC as an anti-inflammatory agent.

Biography:
Ryan Moseley graduated from Swansea University with a BSc (Honours) Degree in Biochemistry. Later, he obtained his PhD from the School of Dentistry, University of Wales College of Medicine, examining the role of oxidative stress in periodontal disease. Dr Moseley continues his research at Cardiff University, where he is currently a Reader in Tissue Repair and Director of the CITER MSc Programme in Tissue Engineering. Dr. Moseley's research focusses on the mechanisms underlying dermal and oral wound healing during health and disease; and the development of stem cell-, biomaterial- and pharmaceutical-based strategies to address impaired healing in these tissues.
Abstract:
Excessive dermal scarring/fibrosis possess major challenges to Healthcare Services worldwide. This is confounded by existing therapies being unsatisfactory at preventing or arresting fibrosis. Therefore, there is significant need for novel anti-fibrotic therapies with improved efficacy. The anti-cancer drug, ingenol mebutate (IngM), is licensed for actinic keratosis and non-melanoma skin cancers. IngM also stimulates exceptional healing and reduced scarring in treated skin, implying IngM possesses potent anti-fibrotic properties. As transforming growth factor-β1 (TGF-β1)-driven, dermal fibroblast-myofibroblast differentiation is pivotal to scarring outcomes, fibroblasts and myofibroblasts represent viable IngM targets. This work evaluated IngM efficacy against normal (dermal) and pathological (keloid) fibroblasts/myofibroblasts; and its mechanisms of action.
Human dermal and keloid fibroblasts were treated with IngM (0-10µg/mL) and rhTGF-β1 (10ng/mL); and assessed for myofibroblast differentiation by immunocytochemistry/QRT-PCR for -smooth muscle actin (α-SMA) expression/stress fibre formation; QRT-PCR/Western blotting of other myofibroblast-/extracellular matrix (ECM)-related genes/proteins; hyaluronan synthesis/assembly (ELISA, hyaluronan synthase QRT-PCR, pericellular localization); and Microarrays/protein validation analysis.
Although IngM does not inhibit dermal fibroblast-myofibroblast differentiation, IngM alters myofibroblast pro-fibrotic ECM deposition due to enhanced degradation of type I collagen by up-regulated matrix metalloproteinases (MMP-1, MMP-9). IngM also increases myofibroblast hyaluronan synthesis by hyaluronan synthase-2. Although reduced MMPs and hyaluronan are hallmarks of keloid scars, increased MMP/hyaluronan levels were also identified in IngM-treated keloid fibroblasts; in addition to reversed keloid fibroblast-myofibroblast formation and reduced type I collagen expression.
Therefore, IngM modulates dermal/keloid fibroblast differentiation and behaviour, inducing scar tissue resolution. Such findings support IngM development/repurposing as a novel anti-fibrotic therapeutic against normal and pathological dermal scarring.
Yamagata University, Japan

Biography:
Gulsan Ara Sathi has her expertise in tissue regeneration and passion in improving the disease control and treatment facility (Sasaki & Sathi 2017). Her new idea provides new findings in developmental biology (Sathi GA, 2017). She also works as a part of different creative biomimetic materials evaluation study (Taketa 2015, Farahat 2017). She has built up her such view in regenerative field after years of experience in research, evaluation, teaching and both in hospital and education institutions.
Abstract:
A problem increasing day by day is that millions of people suffer from wounds including skin wounds, surgical or traumatic disruption. Although, suture is still the main device to close the wounds, it has some disadvantages such as granuloma formation, inflammatory reactions and scar formation, which is sometimes aesthetically difficult to accept. Therefore, tissue adhesives have been good alternatives as supporting materials. This fact is based on their attractive properties including reduction of surgery time, mitigation of infection, preventing leakages, easy application, no removal requirements, less pain and great cosmetic results. Surgical adhesives can be made from natural polymers includes chitin, chitosan, gelatin, collagen, alginate. Among the natural polymers, sodium alginate is a natural linear polysaccharide and has biocompatibility, non-toxicity, non-immunogenicity, biodegradability, antimicrobial activity, and can be simply gelled with divalent cations. Also it has been used in a number of biomedical applications and drug delivery. In recent years essential nutrient metal element get a huge interest in the field of regenerative medicine. Chromium (Cr) is an essential trace element. Trivalent oxidation state of the chromium (Cr3+) is the most stable form in biological systems and beneficial effects of Cr3+ ion is widely studied that it regulates the IGF-1and collagen synthesis. However, weather the Cr3+ has function on wound healing is still unclear. In this study, chromium ion induced alginate hydrogel base bio adhesives were designed for surgical wound close. We prepared 0.3% (W/V) alginate hydrogel using the trivalent chromium solution and animal experiment was carried out. Different size surgical wound along with bleeding was made on mouse ventral and dorsal surface and then closed the wound using either alginate-Cr solution or traditional suture materials. After 1 week and 2 weeks a protruding tissue at the wound closure area can be seen in control group, which was not looks nice aesthetically, whereas it was very difficult to find out the wound region in experimental sample confirmed its aesthetical property. This pilot study suggests that this new materials have a great potential as wound closing materials particularly where aesthetical appearance is more.
University Paris-East Creteil, France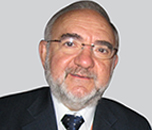 Biography:
Denis Barritault graduated in Physics, completed his PhD in biochemistry in Paris University. Post-doctoral in molecular immunology at Pasteur Institute and NYU as NIH Fogarty Fellow he joined INSERM unit in Paris as developmental biologist. He made the first description and patents of FGF extracted from retina in 1979 and 82 as skin and cornea healing agent, became full professor at Paris-Est University in 1985, founded and directed a CNRS Laboratory on cell and tissue regeneration until 2003. He is now President of OTR3, Emeritus professor, honorary director CRRET CNRS unit and author in over 200 publications and 30 patents. He succeeded in transforming his research in basic science into product to treat patients; one to treat skin wound the other for corneal ulcer. Several other products are now in development for new indication in regenerative medicine.
Abstract:
ReGeneraTing Agents (RGTAs) are polysaccharide engineered to mimic heparan sulfate. When introduced into a damage tissue they induce a regeneration process by restoring -the proper cellular microenvironment. CACIPLIQ20 is a formulation based on RGTA OTR4120 polymer adapted to skin lesions. We present selected cases illustrating the efficacy and patient benefit of this therapeutic class of products considered as a new branch of regenerating medicine. The examples will cover hand trauma cases, ischemic, burns, plastic and reconstructive surgery, and many chronic ulcers.
As for hand surgery, in the emergency setting, the spectrum of cases is very wide ranging from minor injuries to major amputations comprising fresh cases as well as secondary referrals. Dealing with open (non-healing) wounds, infections and amputations especially in smokers is one of the challenges yet to have a satisfactory and predictable outcome
We describe the cases of 14 patients with palmar and digital injuries, of which six were considered for amputation (n=6), five had full thickness skin graft loss or burns (n= 5) and three developed or had severe infections (n= 3). After surgery, CACIPLIQ20® was used to stop or avoid severe outcomes. In all 14 cases, CACIPLIQ20® significantly improved the outcomes of the hand injuries in terms of range of motion despite skin, tendon and bone healing by secondary intention. CACIPLIQ20® showed a significant improvement in the healing of hand injuries as well as in terms of functional recovery and therefore can be used at earlier or even later stages to prevent an adverse outcome. As for burns, cases of all grades will be presented. Altogether, these cases should shed light into a new vision and evaluation on the cost effectiveness and patient benefits of this new technology.
Datta Meghe Institute of Medical Sciences, India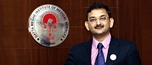 Biography:
Sandeep Shrivastava is working as Professor of Orthopaedics. He is the CEO Hospitals at J.N. Medical School, Datta Meghe Institute of Medical Sciences University Wardha, India. Since last 7 years, he is involved in the development of the clinical applications of PRP in Wound management. He has 62 Publications and has presented his work across the globe in more than 75 Conferences and forums. He holds six copyrights on his different inventions and innovations.
Abstract:
The complex wounds associated with infections, necrosis, exposed tendons, bones, implants; chronic & non healing present a huge challenge. They need intense management with multiple surgical intervention, antimicrobial /antibiotics, analgesics, and local care. In this clinical intervention, study a comprehensive solution based on regenerative medicine product autologous Platelet Rich Plasma (PRP) is clinically tested on 250 wounds. A protocol has been developed - STARS therapy (Sandeep's technique for assisted regeneration of skin). The results reveal a complete healing with control of infection, filling up of defects and assisted regeneration of skin. For the first time, reversal and revival of grossly necrosed and devitalised tissues such as tendons, muscles and bones has been clinically achieved. With development of regenerative medicine, we are looking into an exciting option and possibilities. The PRP is one of the most simplest Regenerative medicine products having huge possibility of reproducibility amongst all health settings across the globe. A comprehensive effective mono-therapy solution based on the PRP only, will have a huge impact in improving wound care across the globe. This "STARS therapy" is a simple safe and effective, such solution. It is a feasible management intervention for every health worker and settings, requiring minimal resource and training. It paves the way for future wound management and has potential to be a complete Game Changer benefiting hugely scores of patients suffering from such conditions and its morbidity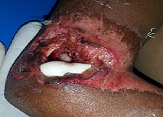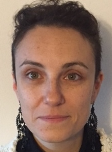 Biography:
Francesca Uberti graduated from University of Eastern Piedmont, UPO Novara (Italy), Biotechnology in 2004. She had master Medical and Pharmaceutical biotechnology degree in the same university in 2006. She completed PhD program in 2010 and then started working at Dept. Translational Medicine Physiology Lab, UPO. She is professor of General Pathology and Biochemistry at Cattolica University (Italy) since 2015. She has win two-time a Italian grant "Master dei Talenti"in 2015 and 2016. She is a co-founder and CEO&CTO of noiVita srls, a spin-off and start-up of UPO University since 2015. She has twenty-three articles published in international scientific journals
Abstract:
The physiological effects of acetylcholine on keratinocytes depend on the presence of nicotinic and muscarinic receptors. The role of nonneuronal acetylcholine in keratinocytes could have important clinical implications for patients with various skin disorders. In order to evaluate the efficacy of highly diluted acetylcholine solutions obtained by sequential kinetic activation, we aimed to investigate the effects of these solutions on normal human keratinocytes. Two different concentrations (10 fg/mL and 1 pg/mL) and formulations (kinetically activated and nonkinetically activated) of acetylcholine were used to verify keratinocyte viability, proliferation, and migration and the intracellular pathways involved using MTT, crystal violet, wound healing, and Western blot compared to 147 ng/mL acetylcholine. The activated formulations (1 pg/mL and 10 fg/mL) revealed a significant capacity to increase migration, cell viability, and cell proliferation compared to 147 ng/mL acetylcholine, and these effects were more evident after a single administration. Sequential kinetic activation resulted in a statistically significant decrease in reactive oxygen species production accompanied by an increase in mitochondrial membrane potential and a decrease in oxygen consumption compared to 147 ng/mL acetylcholine. The M1 muscarinic receptor was involved in these effects. Finally, the involvement of ERK/MAPK and KI67 confirmed the effectiveness of the single treatment on cell proliferation. The intracellular pathways of calcium were investigated as well. Our results indicate for the first time that highly diluted and kinetically activated acetylcholine seems to play an active and safe role in an in vitro model of wound healing.